Avtech Room_Alert_12S_Brochure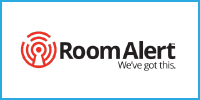 Monitor Your Temperature & Environment... Don't Wait Until It's Too Late!
The New Room Alert 12S!
The Room Alert 12S expands on the base of the Room Alert 12E, and is available in both wall mount (Room Alert 12S) and rack mount (Room Alert 12SR) forms. Much like our new Room Alert 32S, the Room Alert 12S offers a wide range of security features, including:
HTTPS/SSL Web Interface Option

SSL/TLS Email to allow Gmail and other secure email services

SNMP v1, v2c, and v3

SSL Push for data to reach users' Room Alert Accounts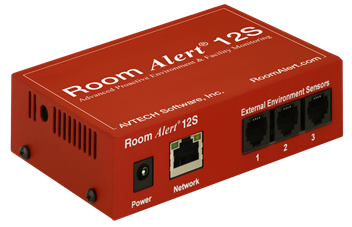 Room Alert 12S offers advanced security features in a medium price package and is perfect for any industry that needs to follow best security practices such as DFARS and NIST SP 800-171.