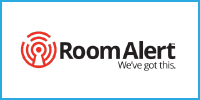 Monitor your temperature & environment...Don't wait until it's too late!
New Room Alert 32S is ready, prepare your orders!
Room Alert 32S expands on the already popular Room Alert 32E and adds a wide range of new security features, including:
HTTPS / SSL web interface option

SSL / TLS email to enable Gmail and other secure email services

SNMP 1 and 2 versions (SNMP 3 available soon)

SSL push for data to reach users' Room Alert accounts

The launch of the new Room Alert 32S introduces a new core model that provides a variety of features to help encrypt and protect customer data, as well as adding another layer of security to the Room Alert service.
We anticipate Room Alert 32S to be an extremely strong vendor for customers who require additional layers of security on their hardware, such as government, military and medical facilities.