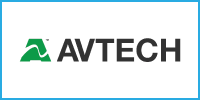 Product development and expanded capabilities
The engineering team is constantly looking for ways to innovate here at AVTECH. Always have new or enhanced sensors and monitors in development to improve monitoring capabilities for all our users.
Also have product refreshes periodically that will add capabilities to existing Room Alert models, and will also expand features that our users have been providing feedback on.
Fique a conhecer o portfólio de produtos da AVTECH: