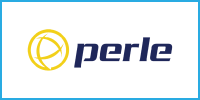 For over 30 years, Perle have been responding to the needs of organizations in over 65 countries through local resourceful vendors and highly qualified distributors that rely on channel partners to deliver service excellence.
Perle's team is composed by engineers who are with the company for over 20 years. The experience of these highly skilled individuals associated with Perle's customer-centric view of the market view, allows the company to halt design excellence and the best development practices of industry, thereby fostering innovation and unprecedented quality.
Perle is known for putting their customers first, the company alies the power of its extensive network of contacts with a dynamic and agile ability to respond to customers' needs. Keeping always in view the ever changing needs of the sectors in which it operates, Perle has seen much growth due to acquisitions and his own organic evolution.
Want more information about Perle?
Please contact us using this form with your question.