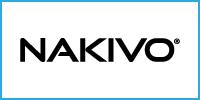 The company with ultra-fast VM Backups!
Headquartered in Silicon Valley, NAKIVO Inc. is a privately-held software company that develops and markets a line of next generation data protection products for VMware VM backup, replication, and recovery.
As an Elite member of the VMware Technology Alliance Partner program, NAKIVO has close working relationships with VMware and is further aligned with VMware to promote the use of VM backup for virtualized server environments.
More than 1,400 suppliers in 115 countries
Over 1,400 software solution providers in 115 countries across the Americas, Europe, Africa, Middle-East, and Asia-Pacific have joined NAKIVO Partner Program and offer NAKIVO data protection products to their SMB and Enterprise customers.
NAKIVO has also strengthened its global presence by signing up distribution agreements with the leading software distributors across the globe, including Lifeboat Distribution (United States), Arrow ECS (EMEA), Zero One Technology (Taiwan), MPA (Australia), and Softline (CIS Region).
Want more information about NAKIVO?
Please contact us using this form with your question.