In today's world, digital performance defines business success. But performance in the digital age is about more than speed. That's why Riverbed provides a fully unified and integrated platform that eliminates tradeoffs and helps customers rethink possible. We help enhance digital performance across every aspect of a customer's business—whether that's gaining insight into new customers and industries, improving time to market, increasing productivity, or simply delivering fast, secure digital experiences today's users demand.
The Riverbed Digital Performance Platform helps transform the way customers run the powerful network- and cloud-based apps that connect people, businesses, and experiences in our digital world.
At more than $1 billion in annual revenue, Riverbed's 30,000+ customers include 98% of the Fortune 100 and 100% of the Forbes Global 100.
Riverbed has been a constant presence in the Gartner Magic quadrants. For the seventh consecutive year Riverbed was recognized as a Leader in the Gartner Magic Quadrant for WAN Optimization, the third year that was honored as Leader in the Gartner Magic Quadrant for Application Performance Monitoring and finally, was also considered Leader in Magic Quadrant for Network performance Monitoring and Diagnostics (Quadrant by Gartner recently created).
Quadrant Gartner for ApplicationPerformance Monitoring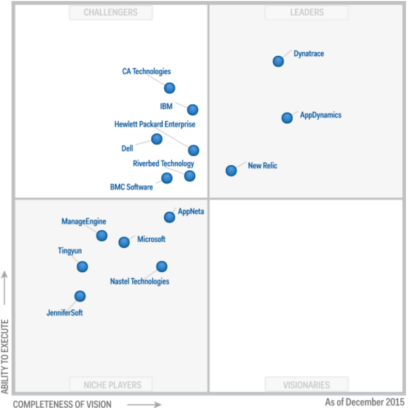 Quadrant Gartner for Network Performance Monitoring and Diagnostics
Quadrant Gartner for WAN Otimization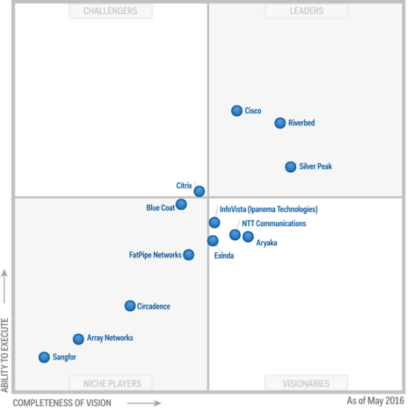 Want more information about Riverbed?
Please contact us using this form with your question.