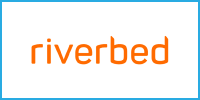 Transaction tracing and big data analysis
Transaction tracing and big data analysis
Riverbed OPNET AppTransaction Xpert software is a powerful tool for detailed analysis of individual transactions. In to-day's complex application architectures, a single transaction can involve many tiers and require thousands of messages to traverse the network.
This application Troubleshoot application problems in production, or validate readiness prior to deployment. A single transaction can have a very hard life traversing the network, and all the databases and applications it must run through.
Benefits:
Accelerate application performance troubleshooting.

Provide convincing information to support problem remediation.

Ensure the performance of applications prior to deployment.

Avoid the cost of unnecessary bandwidth upgrades.