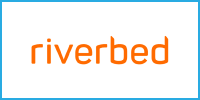 Infrastructure performance underpins app performance
The health of the infrastructure supporting your critical applications is essential to application delivery. If your infrastructure fails, your applications do too. To complicate matters, infrastructure itself is not static. It changes frequently, in terms of both configuration and topology. 
IT organizations need to proactively manage and monitor IT infrastructure to detect performance issues, map application network paths, diagram your network, and troubleshoot infrastructure problems.
As organizações de TI precisam de gerir e monitorizar proativamente a infra-estrutura de TI para detectar problemas de desempenho, mapear caminhos de rede de aplicações, diagramar a sua rede, e resolver problemas de infra-estrutura.
NetIM infrastructure monitoring delivers:

Scalable, real-time monitoring
NetIM leverages multiple approaches (e.g., SNMP, CLI, traps, syslogs, and synthetic testing) to identify new and changed infrastructure components. Easily scale your SNMP polling up or down using our modern containerized micro-services approach to IT infrastructure monitoring to gain a complete understanding of your enterprise infrastructure performance.

Troubleshoot infrastructure issues with actionable intelligence
Drill-down from high-level blended performance views to application-specific topology maps; quickly identify infrastructure elements that are underperforming or misconfigured; and how understand the path an application travels through the network.

Rich visualizations
NetIM provides a rich set of tailored information, from real-time topology with information overlays and dashboards for level 1 operators, to advanced search-based reporting for complex queries.