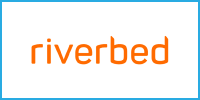 Graphical console for high-speed packet analysis
Packet Analyzer (Cascade Pilot) software is a robust network analysis and reporting solution that uses an intuitive graphical user interface to maximizes user productivity by rapidly isolating the specific packets needed to diagnose and troubleshoot complex performance issues.
It enables users to quickly analyze multi-terabyte packet recordings on remote NetShark appliances, NetShark-VE and Steelhead products without having to transfer large packet captures files across the network. Cascade Pilot software also fully and seamlessly integrates with SteelStore software, the leading protocol analyzer, for deep packet analysis and decoding.
Use Packet Analyzer for:
Easily isolate traffic of interest using drag-and-drop multi-level drill-down and an extensive collection of network analysis views.

Quickly and easily open and analyze remote or local multi-gigabyte trace files.

Visualize and analyze long-duration local and remote traffic by moving back-in-time through trending data sets with just a few mouse clicks.

Create and manage multiple capture jobs each capable of sustained multi-gigabit per second line-rate recording without packet drops.

Provide transaction-level analysis.

Define flexible triggers and alerts to detect abnormal behavior.

Create professional reports directly from views located on remote Cascade Shark appliances, Cascade Shark-VE, and Steelhead appliances.

Seamlessly send selected traffic to Wireshark for deep packet inspection and decoding.

Customize existing views and build new ones using Cascade Pilot View Editor.