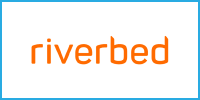 Infrastructure monitoring component
How well are your network devices treating your applications? Your network is filled with infrastructure components, but do you know what they're all doing and how their behavior is affecting your applications? SteelCentral™ NetSensor captures data from all your components — including servers, application components, network devices, and storage systems — to give you a complete picture of how your infrastructure is affecting the performance of your applications.
Features and benefits of SteelCentral NetSensor
SteelCentral NetSensor provides agentless infrastructure component monitoring to deliver a comprehensive picture of how your infrastructure is affecting network and application performance. It offers a broad overview of how the devices on your network are performing to complement your network and application performance management visibility including:
Capture and monitor live performance metrics of infrastructure components.

Monitor service, application and server availability and performance 24/7 – even during off hours.

Analyze live and historical metrics such as CPU, memory, processes, and network interfaces.

Use remote instrumentation interfaces including SNMP and WMI to capture performance information.

Get accurate application-path analysis through the network at layers 2 and 3.
Pinpoint performance bottlenecks quickly with SteelCentral NetSensor
Based on patented discovery and tracing technology, AppNetwork Path Analysis allows you to quickly identify the specific components along the path between two end points, and their availability and performance violations, to quickly identify bottlenecks and inefficiencies.