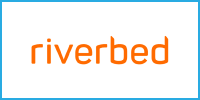 Achieve maximum levels of agility, performance, and security at the edge
Legacy edge it is a major barrier to digital transformation
While the cloud came with the promise of making business more efficient, it has actually increased complexity for corporate it as organizations strive to transform for the digital age.
This complexity intensifies at the enterprise edge. Branch offices and other remote locations are critical to corporate success, but have become expensive roadblocks to digital transformation due to limited it expertise, islands of aging infrastructure, inefficient operations, unreliable application performance, and massive volumes of unprotected data.
Factor in the rise of the internet of things (iot), and these challenges will only become more pronounced. With 30 billion iot devices expected by 2020, the resulting growth in data generated and stored at the edge will overtax legacy it operations and expose the business to increased risk.
All of this is creating a new focus for it: the edge. And how well it does at the edge will drive how well the organization does overall.
Modernize edge it with riverbed cloud edge to drive digital business success
Eliminate these barriers to digital transformation with Riverbed's Cloud Edge solution, which combines cloud networking, storage caching, and high-performance compute into a single and extensible software-defined platform. By physically separating compute and storage, the solution enables you to efficiently deploy and manage the right set of apps, data, and network services to support the unique requirements of any edge location — from remote offices to IoT devices to other connected machines.
Instead of installing costly infrastructure at every location, data is collapsed into the data center or cloud where it is 100% secure. Application users still benefit from superior, local-like experiences at the edge, and all IT operations are managed from a central location to bring unprecedented levels of agility, performance, efficiency, and security to your digital business.
A Cloud strategy without complexity or compromise
Deliver lightning-fast provisioning of new networks, services, apps, or entire new sites
Recover from unplanned outages in minutes, with no lost business
Complete Security
Centralize and protect all data while ensuring it's quickly accessible anywhere in the world
Enable users with secure and optimized access to cloud-based services
Superior Performance
Ensure maximum performance for every app, at every location
Gain end-to-end visibility into performance, on and off the cloud
SteelCentral
SteelCentral combines user experience, infrastructure, application, and network monitoring for a holistic view of application performance.
SteelConnect
Bring agility and simplicity to the network to keep pace with the most aggressive software development and release cycles.
SteelFusion
SteelFusion delivers a modern, cloud-like experience to IT organizations managing increasingly complex, mission-critical ROBO locations in today's digital world.