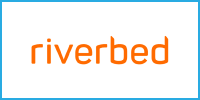 Steelconnect CXoffers a single, unified sd-wan orchestration and connectivity fabric across the entire distributed enterprise network
It is the rethink of networking required for high-performance, agile & secure application delivery for today's enterprise.
SteelConnect CX unified SD-WAN solution offers unique software-defined control based on:
Simple yet powerful workflows for policy definition based on a new set of primitives to reflect the natural language of business: Applications, Users, Sites, Performance and Security.

Single-click secure connectivity to and between Microsoft Azure and Amazon Web Services.

User-to-server control, wherever the user (static or mobile) or server (cloud or on-premises) might be Scalability for large environments, including data centers.

Integrated application acceleration and visibility capabilities, provided as a single-box, dual-box, virtual or cloud-based solution.
Benefits:
Agility: Faster IT response times based on deep automations and intuitive GUI design.

Efficiency: High ROI and quick payback delivered through network infrastructure savings and operational ease.

Security: Native security capabilities supplemented with deep automations with 3rd party security vendors for cloud-first security.

Flexibility: Ability to integrate into complex, secure, enterprise environments while catalyzing successful digital transformations.
Cost-Savings Estimator: How Much Can You Save With SteelConnect SD-WAN?
Use this estimation tool to find out how much you would save based on your custom SD-WAN use-cases and deployment size. You can also make an estimation about the cost that will suposed to you.