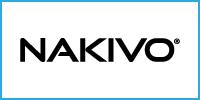 Turn Your Raspberry Pi Into a Fully Functional Backup Appliance
When it comes to backup appliances, management simplicity, portability and price are important factors to take into account. A hyperconverged backup appliance does not have to be complex, bulky, and expensive.
NAKIVO's backup software and Raspberry Pi can be combined into a unique solution that checks all the boxes. NAKIVO Backup & Replication is exceptionally light-weight, letting you install the solution on your Raspberry Pi device, creating a compact, cost-effective, and ransomware-proof backup appliance.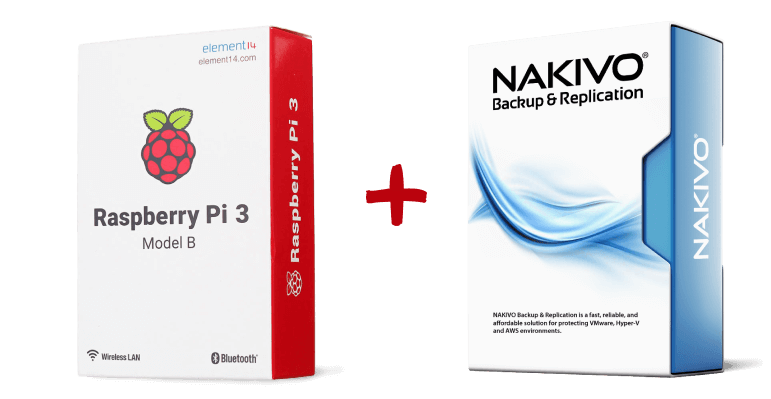 Comprehensive Data Protection in Your Pocket
Raspberry Pi is a portable and affordable computer with a wide range of application options. Due to its small footprint, NAKIVO Backup & Replication can be installed on Raspberry Pi devices, allowing you to create a miniature yet fully functional backup appliance. This means that you get the entire range of data protection options provided by NAKIVO Backup & Replication, as well as benefit from up to 10X lower storage space consumption – all from a miniature device that can fit in your pocket.
Secure Your Sensitive Data at Minimal Cost
A dedicated NAS box with remotely accessible network shares can fall prey to ransomware and other malware that finds its way into your infrastructure. By restricting remote access to your backups with the help of NAKIVO Backup & Replication and Raspberry Pi, you can protect your data from hackers, ransomware, and other security threats. What's more, if you don't want the backup data to be physically accessible to anyone else, you can easily transport your backup appliance to a different location or even have it with you at all times! With just a few additional precautions, you can make sure no hacker gets to steal or corrupt your data.
Last but not least, both Raspberry Pi and NAKIVO Backup & Replication are well-known for being highly affordable. This means that you get to save on buying a dedicated backup appliance yet benefit from enterprise-grade data protection features for few dollars.