The email archiving solution that collects a copy of the email, making it a repository for daily use. Any critical information is sent/received by email, securely and easily retrievable.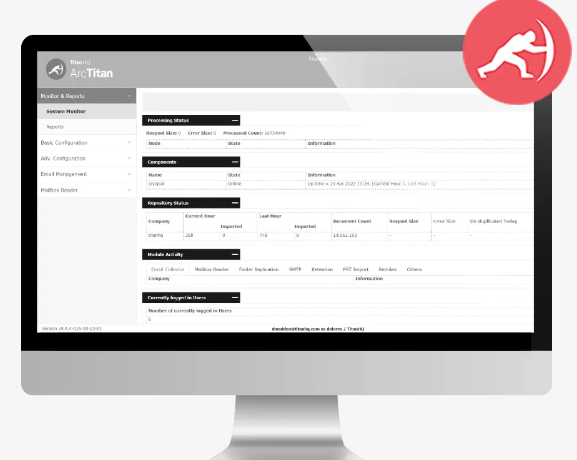 Benefits of ArcTitan:
Integration with Office365: which simplifies the email archiving process;
Fast search and retrieval: immediate access to emails, which improves the efficiency of professionals. With Outlook plugin;
Intuitive use: easy configuration for both admin and end users;
Security and perpetuity: email encryption guarantees 100% protection against data loss;
eDiscovery and EU GDPR: compliance with compliance issues such as GDPR, Sarbanes-Oxley, HIPAA and eDiscovery;
Remote access to archived emails: using the cloud makes email management simple and secure;
Cloud: unlimited email storage. Compatible with Teams;
Savings of up to 75% in space: reduced load on servers (from 1000 GBs to 200 GBs);
Savings on storage costs: cost-effective and efficient solution;
Protection and backup: protection of servers against any failure.