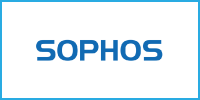 Sophos XG Firewall provides unprecedented visibility into your network, users, and applications right from the all-new control center. You also get rich, on-box reporting and the option to add Sophos Firewall Manager and iView for centralized management and reporting across multiple firewalls.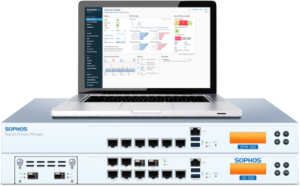 SYSTEMS PANEL
View the real-time status of your system performance, services, connections, and other system parameters. The panel also provides helpful system and network tools you can use for troubleshooting purposes such as ping, traceroute, packet capture, command-line access, and much more.
REPORTS
This panel displays the top five reports that may have data of interest or that require action based on automatic background analysis. Examples include high-risk applications, objectionable websites, web users, intrusion attacks, web server attacks, and more.
TRAFFIC INSIGHT
This provides an overview of traffic processed in the last 24 hours, including web activity, allowed and blocked apps, and web categories, as well as network attacks.
NAVIGATION
The menus and navigation stay out of your way while still providing quick access to all areas of the system. In fact, you're never more than three clicks from anywhere.
SECURITY HEARTBEAT
The Sophos Security Heartbeat™ indicates the health status of all your Sophos Cloud managed endpoints.
ADVANCED THREAT PROTECTION
This feature provides an immediate indication of the presence of advanced threats on your network—either bot-net or command-and-control (C&C) traffic that has been blocked.
USER THREAT QUOTIENT
Unique to Sophos, User Threat Quotient (UTQ) is an indication of a user's risk level based on recent web and advanced threat activity.
ACTIVE POLICIES
The Active Policies panel right on the control center indicates exactly how many policies you have of each type and how many are unused, disabled, changed, and recently added.
CONNECTIONS
The connections widget shows the status of various connected devices and users including Remote Ethernet Device (RED) VPN connections, pending and active wireless access points, remote SSL VPN connections, and the current live users count.
MESSAGES
The messages panel displays important system notices, warnings, and alerts with blue, yellow, and red icons, respectively.