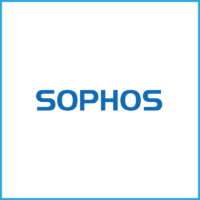 Intelligent Cloud Visibility, Compliance and Threat Response
In an ever-changing, auto-scaling environment, continuous visibility of your public cloud infrastructure is vital. Sophos Cloud Optix combines the power of AI and automation to simplify compliance, governance and security monitoring in the cloud.
See Everything. Secure Everything.
Automatic discovery of your organization's assets across Amazon Web Services (AWS), Microsoft Azure and Google Cloud Platform (GCP) environments. Giving your team the power to respond to and remediate security risks in minutes, with complete network topology visualization and continuous asset monitoring.
DevSecOps that Doesn't Wait Until Go-Live
Make software development fast and secure with Cloud Optix API-driven architecture that seamlessly integrates security with your DevOps and infrastructure as code processes.
Drift Detection and Guardrails – Continuously monitor and detect drift in configuration standards and prevent changes to critical settings that could leave your organization exposed to security vulnerabilities.
Proactive Infrastructure Template Scanning – Continuously analyze Terraform and GitHub deployment template changes for misconfigurations that could result in the provisioning of vulnerable infrastructures.
SIEM and DevOps tool integration – Integrate with third party security tools such as SIEM and DevOps tools for CI/CD to simplify security operations.
Make Simplicity a Requirement
Cloud Optix agentless, SaaS based service works perfectly with your existing business tools to automate cloud security monitoring, governance, risk and compliance and DevSecOps processes.
Setup in minutes, with nothing to install, it provides complete visibility across AWS, Microsoft Azure and Google Cloud Platform environments.