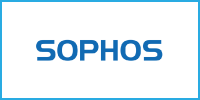 Sophos SafeGuard encrypts content as soon as it is created. The encryption is always on, allowing for seamless and secure collaboration. Synchronised Encryption proactively protects your data by continuously validating the user, application, and security integrity of a device before allowing access to encrypted data. This method of always-on protection goes everywhere your data goes, making it the most comprehensive data security solution on the market.
Provides centrally-managed full disk encryption using Windows BitLocker and Mac FileVault, taking advantage of the technology built into the operating systems.
Automatic and Transparent
Users can encrypt, decrypt and access information in an automatic and transparent way. Keeping the data secure will not prevent day-to-day work.
Encrypts files individually and will remain encrypted even when transferred to a shared folder, USB or even the cloud.
With Sophos Mobile Control, you can keep your files safe on Windwos, iOS and Android platforms.
SafeGuard allows synchronized encryption by connecting Sophos Endpoint Protection and Sophos Mobile Control. The local SafeGuard agent hides the endpoint Security Heartbeat and allows automatic and proactive protection.
You can with one click create passwords for the files you would like to share externally.
This is custom heading element
Detailed reports and audits
Paper-based management, to separate authorization levels
Two agents to authorize critical tasks
Store, exchange and retrieve keys on all devices
Determine group policies and devices on a single console