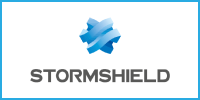 Stormshield & PMEs security
There is no such thing as small-stakes cybersecurity
Faced with modern threats that could quite literally bankrupt them, smaller organizations cannot be satisfied with a just a little security. Solutions have to be effective, easy-to-use and affordable in order to deliver the comprehensive security that you expect from a leading vendor. Stormshield provides you with unified security for all your IT assets thanks to multi-functional solutions that are easy to install tailored to your company's size.
Simplicity and security in one trusted solution
Regardless of your company's size, our products guarantee an equally high level of security. You get robust solutions that are certified at the highest level (EU RESTRICTED, NATO RESTRICTED, EAL +3, EAL +4) and in compliance with the strictest regulatory constraints (GDPR, ii901, LPM, etc.).
All Stormshield products incorporate the highest levels of protection into a "future-ready" approach, guaranteeing a quick return on investment without compromising on security. With Stormshield Network Security (SNS) solutions, you also get the best total cost of ownership (TCO) and the best cost per gigabit on the market.
Our SNS range includes a Wi-Fi offer that is ideal for small businesses and integrates with your systems in just a few clicks for all-in-one security. All of your IoT and mobile devices are connected and protected via a single unit that provides both the Wi-Fi connection and network security features: intrusion prevention system (IPS), antivirus, firewall, VPN, web filtering, etc.
Secure your virtual environment
Virtualization has quickly become an effective way to reduce small businesses' total operating costs while boosting their scalability. In order to ensure the security of your virtual environments, SNS virtual appliances – combined with Breach Fighter (our dynamic, Cloud-based sandboxing solution) – provide the same level of protection and the wide array of security features as physical SNS products.
Communicate and collaborate with complete peace of mind
End-to-end protection means securing internal collaboration and communication tools as well. With proactive threat detection and encryption features, Stormshield Data Security (data protection) and Stormshield Endpoint Security (workstation and server protection) reinforce your company's security strategy in the face of both internal and external threats.