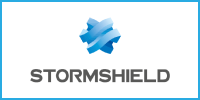 Virtualized Security for comprehensive protection
Securing your virtual network
Stormshield Elastic Virtual Appliances offers companies proven security that is proactive in the face of future threats, guaranteeing real protection against internal and external threats. These solutions secure both employee productivity and business servers in virtual environments.
Be Agile and Secure
Securely support your deployments of Cloud services. Stormshield Elastic Virtual Appliance products adapt smoothly to the environments they protect. Integrating security into roll-outs of new virtualized services has never been so easy. You no longer have to choose between responsiveness and security. Stay agile!
Reducing costs
Stormshield Elastic Virtual Appliances provides companies with a comprehensive range of security features without initial cost through a simple service subscription that includes updates for the system and its various protective measures.
The performance of these products adapts automatically to the resources allocated on the hypervisor. You can thus finely control your operating costs according to the evolving needs of your infrastructure.
Turnkey integration
With Stormshield Elastic Virtual Appliances, you don't have to make any changes to your existing infrastructure – these solutions are supported in most virtual environments: VMware, Microsoft Hyper-V, OpenStack and KVM. Easily deployed and configured, Stormshield virtual appliances provide companies a complete visualization solution: real-time monitoring, detailed reports, vulnerability detection…
Available on Cloud MarketPlace