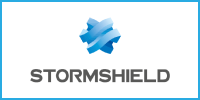 Security monitoring of your information system
Switch to 360-degree view now
The Stormshield Visibility Center is a turnkey solution that offers a unified presentation of security events from all of our product ranges. What you get is an overview of how secure your infrastructure and data are.
Intuitive and customizable
Analyzing security events is a complex and time-consuming task. The intuitive views you'll find in the Stormshield Visibility Center allow you to quickly identify significant events and security incidents. The Stormshield Visibility Center also allows you to customize your panels and create or adapt views to offer a solution that continues to adapt to your needs.
Move your security forward with Multi-Layer Collaborative Security
In the face of modern threats that easily bypass conventional protection systems, Stormshield offers "Multi-Layer Collaborative Security", an approach that depends on the active collaboration of security mechanisms in our various solutions. The Stormshield Visibility Center fully adopts this approach. By capitalizing on unified views that reflect the information reported by various products (SNS, SES, and SDS), the level of your security can only increase.