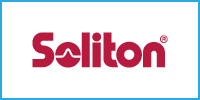 The World's First and Only All-in-One NAC Solution
Out of the Box Network Security
NetAttest EPS is a powerful, all-in-one port-based network access control solution, enabling a Zero Trust Network strategy. It guides organisations to set up certificate-based user- and device authentication. Everything needed is available in a single package, including the necessary Public Key Infrastructure, a RADIUS server and a one-time password server.
NetAttest EPS makes it easy for IT managers to toughen network security and create multiple network segments (VLANs) while users experience seamless access. At the same time, NetAttest EPS provides WiFi security at WPA Enterprise level. Plus, it contains a Mac address database for systems that are not able to provide certificates. NetAttest EPS supports certificate distribution to unmanaged systems, including private and third-party devices from partners and contractors. The multiplatform certificate management app (Soliton KeyManager) makes it easy for end-users to install certificates on their systems, eliminating the need for Mobile Device Management (MDM) to provide secured certificate distribution.
In detail, NetAttest EPS has everything you need for full network access control right out of the box. It's vendoragnostic and easily integrates with most third-party products, reducing the overall costs.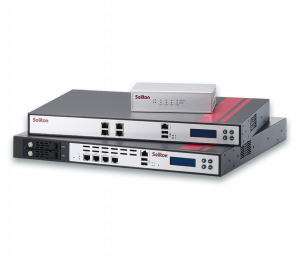 • Full back-up completes in less than 20 seconds
• Full restores take just 100 seconds
• Full configuration (including CA configuration) automatically shared daily between redundant installations
• Creates redundant installations of RADIUS servers to provide a
contingency for Certificate Authority (CA) issues.
In case of a redundant configuration, the RADIUS server on both
units are active. The full configuration, including the CA configuration, is automatically shared daily.
In case the primary CA crashes, the backup CA will take over.
Granular control for both users and guests for time-limited and secure access to encrypted (free) WiFi . When authenticated, the guest user is automatically directed to the right network resources.
NetAttest EPS also provides an internal user database for storing temporary employees or contractors.
NetAttest EPS embeds features to optimise administering of
security functions;
• Conducts user requests to access company's resources and provides Authentication, Authorization, & Accounting services.
• The built-in RADIUS server provides multiple EAP authentication methods, including MAC address, One-Time Passwords (OTP), certificate-based authentication, etc.
• Acts as a dedicated Certificate Authority (CA) issuing and managing certificates. It can also act as a subordinate CA which integrates into an existing Public Key Infrastructure.
Initial set up takes less than 5 minutes, full NAC is up and running in 30 minutes (depending on infrastructure).
By using industry-standard authentication technologies, NetAttest EPS avoids vendor lock-in issues.
Agentless providing roleand device-based secure network access control for any device, employees, contractors and guests across any multi-vendor wired, wireless and VPN infrastructure.
For more information, please contact us!