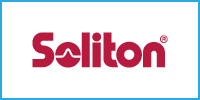 Strict separation of business and private data on mobile devices
With MailZen employees can securely use their corporate email, calendar, documents, browser, camera and much more. Anytime and anywhere, off- and online, without to worry IT has access to their personal data.
Security
Corporate applications and data are stored in a separate area (container) on a smartphone or tablet. The container is an authenticated and encrypted area and prevents the copying of corporate data onto mobile devices. Sensitive data sent from or received by the device is efficiently monitored and cannot be manipulated.
MailZen's mobile workplace container ensures complete separation of business and personal data + applications:
 Certificate based encryption
 Secure communication with TLS
 VTrue end-to-end email encryption with S/MIME
 Integrity check and jailbreak detection
 Remote locking or wiping of the app
 Central management via the MAM portal
 Granular control to ensure the right access to the right application for the right user.
Management
MailZen is easily deployed and managed by the IT department. The MailZen Management Portal enables administrators to define the security rules in the MailZen app. Access rules are defined through the MailZen Gateway which also offers the possibility to remotely wipe the MailZen container.
MailZen is device and operating system independent making it very easy to deploy. When required, a new client is easily pushed to a new device in just a few minutes.
 IT administrators only need to manage the app, not the device.
 Granular access control rights.
 Remote wipe or block in the event of a security concern.
 Security rules for all devices using MailZen.
 Easily add users manually or with LDAP import.
 Optional self-service portal where users can manage their own devices and easily transfer S/MIME certificates to mobile devices.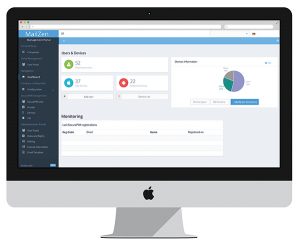 Seamless Integration
MailZen can easily integrate into the current corporate infrastructure – with or without Mobile Device Management (MDM), enabling complete control of company data regardless of who owns the device or if the device is lost or stolen.
 MailZen Gateway
 Full flexibility
 Integration of Public Key Infrastructure (PKI)