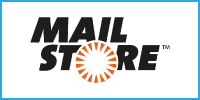 Version 13.2 of MailStore Server is ready to hit the market!
Faster than ever and now for companies with up to 2,000 users!!
With data security having played the main role in recent releases, Version 13.2 puts another aspect of our email archiving solutions, namely performance, under the spotlight. While the new version promises a significant increase in performance in a number of different areas of the software, it has also resulted in a considerable increase in the maximum number of users allowed on a single installation of MailStore Server®, which is aimed at small and medium-sized businesses.
What are the benefits of Version 13.2?