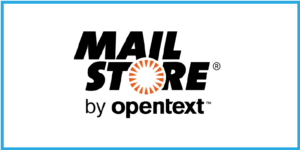 Case Study | Indianapolis International Airport
In this sucess case study, Richard Edwards, IT Infrastructure & Security Manager at Indianapolis International Airport, explains why the airport opted to replace the email archiving solution (that they had more than 10 years ago) for MailStore Server.
10 years ago, MailStore Server is implemented at Indianapolis International Airport
Opened in 1931, Indianapolis International Airport is the largest airport in the U.S. state of Indiana and the world's second busiest hub for the aircraft of the logistics company FedEx. The company had always used an email archiving solution, which turned out to be expensive, complicated and unreliable. For these reasons, and after an intensive period of evaluation, the decision was made in 2011 to invest in a new solution: in MailStore Server. According to Richard, the reasons were the low cost of purchase, the system requirements, the intuitive use and the seamless integration into the existing infrastructure. In addition, the company was supported during this process by a highly qualified and responsive team, with documentation tailored to each stage of testing.
Improvements made
After this solution was implemented, emails that had accumulated over the past years were extracted from the PST files and switched to a central email archive to permanently reduce dependency on these types of files. Depending on the user group, predefined deletion rules removed previously archived emails from the server after 60 to 120 days (it is possible to recover them). Mailbox quotas can thus be eliminated and backup and restore processes optimized.
Strategic approach
In the meantime, the airport revised its strategic approach and switched to journaling. In order to prevend data loss and ensure that legal requirements governing the availability and security of key company data were respected, both incoming and outgoing emails were archived on the server.
Search options for users
With MailServer, users have search functions available through MailStore Client, MailStore Outlook add-in and MailStore Web Access. These options provide users with quick content search options so that any email and file attachments can be easily located. In recent years, this has made it possible to carry out generalized and legally required archive searches, efficiently and intuitively, without interrupting ongoing business.