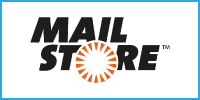 Improved Support of Cloud Services and Modern Authentication
With several new features and numerous improvements, our new version will not only please admins but end users and business owners too.
Björn Meyn
MailStore Product Manager
Improved Support of Cloud-Based Services and Modern Authentication
MailStore Server and the MailStore Service Provider Edition (SPE) now support OAuth2 and OpenID Connect, which significantly enhances MailStore's integration in the cloud-based environments of Microsoft 365 and Google G Suite. This is good news for admins, as it not only enhances MailStore's user friendliness in combination with these cloud-based services, but also increases security. Administrators benefit from standardized login policies by being able to use the same settings of their Microsoft 365 or Google G Suite clients for MailStore Server (including e.g. multi-factor authentication) without having to enable legacy authentication or the less secure application access. The new two-step login process emulates the login routines used in modern web applications, and MailStore no longer has to process the passwords of remote users during authentication.
In addition, the new dedicated Microsoft 365 archiving and export profiles make it easier for admins to configure profiles. Here too, the support of modern OAuth2 authentication not only improves security but also integration with Microsoft 365.
Network Share Management
MailStore Server admins now benefit from improved management of network share settings. These settings can now be managed more comfortably and securely via MailStore Server's Service Configuration rather than via the startup script – e.g. when using a NAS.
Group Policies
Creating group policies for the MailStore Client and the MailStore Outlook Add-in is now easier than ever before: in the case of MailStore Server, the templates are now included in the installation, while in the SPE, they can be downloaded from the Client Access Server's default page. In Version 13, these templates are available in all languages supported by MailStore.
Certificate Validation
A further improvement for MailStore Server and SPE administrators is the new certificate validation. This has been aligned with the validation process used in most of the important web browsers, enabling administrators to create and implement standardized security and certificate policies for all MailStore clients (MailStore Client, Outlook-Add-in and Web Access).
Encrypted Connections Only
In Version 13, the support of unencrypted connections to MailStore Server has been completely removed. So, administrators can rest assured that all MailStore Server installations permit only encrypted connections with the archive, which can be particularly useful for administrators managing several installations.
Let's Encrypt™-Certificates
Administrators can now specify a port on which MailStore Server should listen out for the validation requirements of Let's Encrypt™ TLS-Certificates, thus avoiding port collisions e.g. when MailStore Server is being run with other services on a computer or where only a limited number of IP addresses is available. This simplifies the use of Let's Encrypt certificates.
MailStore Gateway
In Version 13, administrators can immediately see how many messages are in a MailStore Gateway mailbox. The new version also allows mailboxes still containing messages to be forcibly deleted. Furthermore, the Management Web Interface port can be modified if the standard port is being used by different applications, or the administrator wishes to turn it into a standard HTTPS Port 443.
How End Users Stand to Benefit From the New Version
MailStore 13 also offers several new and improved features aimed at simplifying archive handling for the end user.
Modern Authentication
MailStore Server and SPE users can now login to MailStore using their customary Microsoft 365 or Google G Suite login details. So, rather than having to remember separate passwords for MailStore, all they need to do is use their Microsoft 365 or Google G Suite login data. This way they can also benefit from the additional security features of these cloud-based services when accessing their archive, such as multi-factor authentication.
Removal of Mobile Web Access
Customers who previously used Mobile Web Access for MailStore Server and the SPE are now able to use our modern and secure responsive Web Access. The legacy Mobile Web Access is no longer available in Version 13.
Client-Based Improvements
MailStore Server and SPE users benefit from a number of improvements when it comes to accessing and using the archive. The loading time of the responsive Web Access, in particular, has been significantly reduced. Various other minor improvements as well as comprehensive updating of all web components have been carried out for an even smoother search experience, particularly on mobile devices. The responsive display on mobile devices has also been improved significantly and features, among other things, a larger reading area. Meanwhile, the new "jump to folder" function allows you to switch directly to a desired folder by clicking on the folder path in the message view, which makes it even easier to find emails belonging to the same project or public folder. Time information is also displayed alongside the date in the MailStore Client's message list.
Encrypted Connections Only
In Version 13, unencrypted connections to MailStore Server are no longer supported. This means that end users receive fewer warning messages when using a modern web browser to access the archive, while being able to rely on secure connections with MailStore Server. It's also easier for end users to verify the security of a connection via their browser (e.g. via the lock symbol in Chrome's address bar). This is particularly useful when using non-trusted connections, such as public wireless networks at airports.
Certificate Validation
In both MailStore Server and the SPE, this has been aligned with the certificate validation routine of the most important web browsers, enabling end users to identify breaches of security policies across all clients (MailStore Client, Outlook Add-in and Web Access).