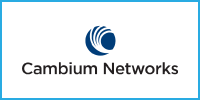 A massively scalable multi-tenant platform that's ultra-simple to use and virtually eliminates on-site system maintenance.
Bring affordability and efficiency to your organization with Xirrus Management System-Cloud (XMS-Cloud)
Our cloud managed Wi-Fi solution is a power tool for deploying network that delivers complete control and visibility—anytime, anywhere.
With XMS-Cloud you get:
Ultimate Simplicity: Meet growing and ever-changing needs for enterprises, educational institutions, and service providers with the XMS-Cloud future-proof platform. Includes TLS for robust security and firewall-friendly communications, bi-directional messaging protocols for nearly instantaneous changes and alerts, and a NoSQL distributed database to handle today's increasing performance demands.
Massive Scalability: Accommodate current and future needs as Wi-Fi device use continues to grow. Built on the same scalable, next generation NoSQL database used by the largest Internet companies, XMS-Cloud services support multi-tenancy and networks using tens of thousands of APs and clients. Support peak usage scenarios with the flexibility of a SaaS solution allows for easy scaling.
Benefits: XMS-Cloud delivers
Highly Resilient
No centralized control means no single-point-of-failure so you can ensure your system stays up and so do mission-critical applications. Even if the network goes down and a cloud connection is lost, APs act autonomously meaning security and traffic are processed directly at the network edge. XMS-Cloud also offers complete data center redundancy and data replication for guaranteed service availability. 
Robust Security
Multi-level security is crucial to ensure data privacy and protection. XMS-Cloud is a true multi-tenant platform that provides data isolation among different cloud tenants. User traffic remains on the firewall-protected LAN and cloud connectivity is only required for out of band management functionality. Standards-based encryption hides communications between a customer site and the cloud.
Instant Access
Give users simple, secure access to the Wi-Fi network with EasyPass—including employees, guests, customers, BYOD or IoT devices. IT administrators can track user activity from a single dashboard for security and control. EasyPass integrates with Microsoft Office 365 (Azure) and Google App ecosystems for simple single sign-on (SSO) to access domain resources. And with EasyPass Personal users can create a secure, personal network on a public Wi-Fi network. 
XMS-CLOUD Management
Technical Specs
| | |
| --- | --- |
| Max Radios Managed | Cloud platform scales on demand and radios can be added as added (No defined limit) |
| Max Stations Managed | Scales on demand (No defined limit) |
| Secure Cloud Communication | Industry standard https communication between APs and Cloud using Transport Layer Security (TLS) |