Modernize your meeting solution
Zoom Meetings for desktop and mobile provides the tools to make every meeting a great one.
Focus on your meeting – click record to leave the note taking to Zoom's auto-generated, searchable transcripts
Share and play videos with full audio and video transmit without uploading the content
Look meeting-ready with Virtual Backgrounds and Touch Up My Appearance
A thoughtful approach to mobile meetings
Today's mobile professionals need to be able to work and video conference wherever they are. Zoom Meetings for mobile provides the same great experience that you'd expect from the desktop client and more.
Turn on Virtual Backgrounds and select the image of your choice (iPhone 8+ required)
Share your screen and co-annotate
Use Safe Driving Mode or Apple Carplay (iPhone only)
Zoom Chat
Integrated persistent messaging streamlines workspace collaboration across the desktop and mobile clients.
Create private or public groups
Share files and search content
Seamlessly start a meeting
Keep participants engaged
Power interactive meetings from any location.
Enable polling and Q&A
Allow virtual hand-raising
Share content, videos or music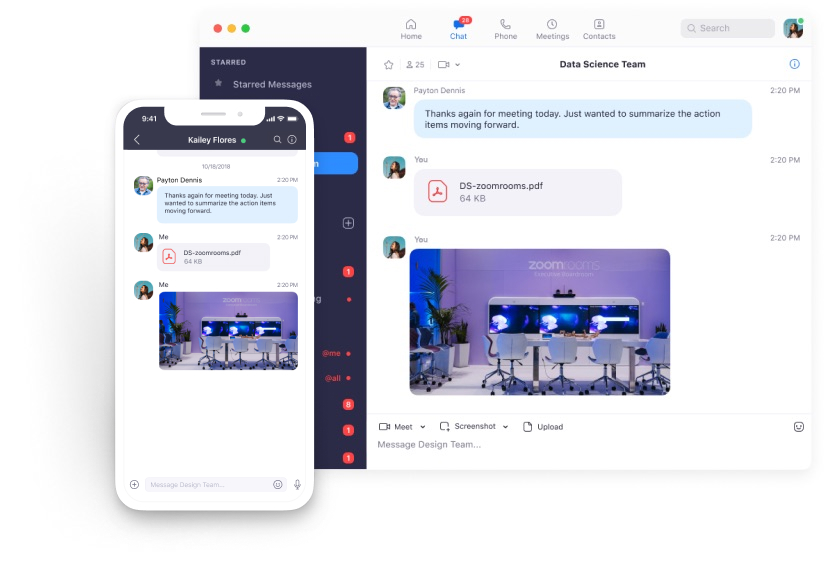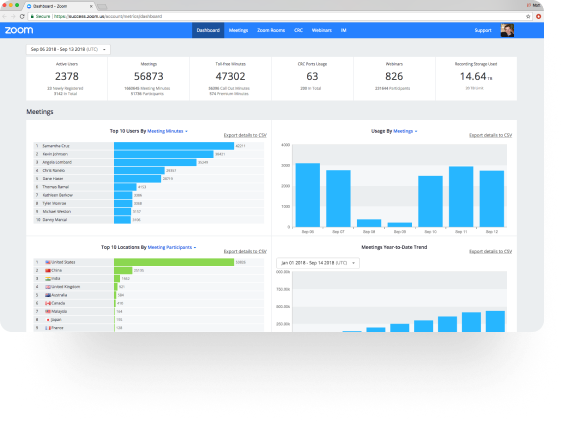 Administration and remote assistance made easy
Centralized IT management and remote assistance simplifies deployment and support.
Track utilization and usage trends
View version distribution
Assign granular permission settings (account, group, and user level)
Expanded Audio
Add audio options for everyone.
Free VoIP and toll-based dial-in for 55+ countries
Global toll free and call-out
Dedicated dial-in numbers