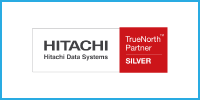 Hitachi Data Protection Suite provides the foundational backup and recovery features that help organizations build a truly unified data management solution. These features support improved information asset management, speedier recovery of data and, ultimately, increased savings over loosely integrated legacy solutions. 
This solution scales as seamlessly in multinational enterprises, with petabytes of front-end storage and tiered data protection needs, as it does in small businesses with only a few servers.
Cloud Storage Connectors: Begin realizing the benefits of the cloud with confidence. Use the full suite of Hitachi Data Protection Suite software features in a cloud storage environment, knowing that data can be moved seamlessly as 

business requirements dictate.
Archive and Search: Reduce the cost to store, manage and maintain your data. Automatically deduplicate, encrypt, compress and move data to storage tiers that match its business value. An intuitive user interface and search tools ensure that data can be quickly converted into usable information.
Gen 3 Deduplication: Improve your recovery point objective (RPO) and recovery time objective (RTO) with a better approach to deduplication. Users of source-side deduplication can reduce backup times by more than 50% and achieve significant storage cost savings. Furthermore, Data Protection Suite software administrators can recover directly from deduplicated data on disk or tape. This is an industry exclusive.
Global Reporting: Focus team efforts on high-priority activities. Data Protection Suite global reporting allows you to 

quickly identify the status of your data protection environment, where hot spots may be developing and where resources are being consumed.
Professional Services: Augment staff, train your team or simply find solutions to unexpected problems. Hitachi Data Systems works closely with customers and partners to enable a right size and right cost option that supports Hitachi Data Protection Suite solutions and minimizes time to value.