The CX range is designed to allow a high optimization Wan for any sized environments, from smaller structures until larger scale, giving these a reduced use of bandwidth, simplicity and application acceleration. The Riverbed SteelHead CX series come equipped with Riverbed Optimization System (RiOS).

The new xx80 series represents an updated line of SteelHeads intended to replace the xx70 line. The CX xx80 uses the RiOS operating system and is designed to work with the entire portfolio of virtual, device or cloud-based SteelHead for any cloud application and cloud acceleration.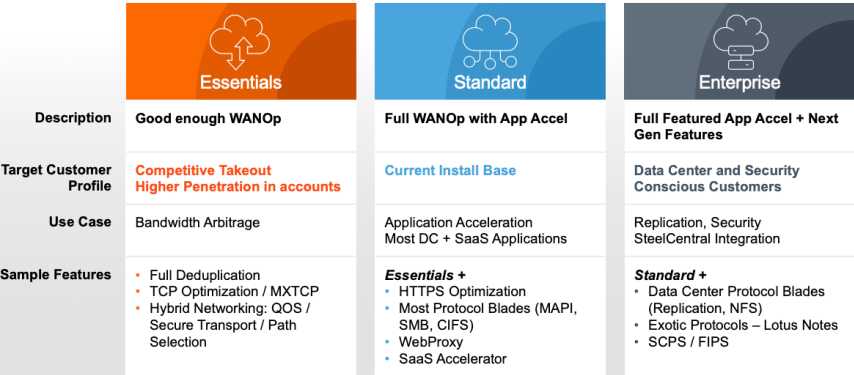 The smaller model, SteelHead CX 255 U, is intended for warehouses with just a few people. A Riverbed CX 255 product line enables you to respond with optimization and acceleration terms to store remote up to 25 users. For larger needs, Riverbed offers 255, 580, 780, 3080, 5080, 7080 series equipment that handles data loads from enterprise data centers and can handle storage needs up to large amounts of data.
Riverbed introduces a new line of Steelhead models with the following licensing: