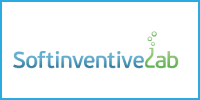 Software Deployment, Monitoring and Inventory
Softinventive Lab was founded in 2006 with the objective of helping companies to solve everyday problems in the IT area.
To improve its software, Softinventive Lab went to the companies and, together, developed solutions that help companies and IT departments.
Currently Softinventive Lab sells 4 products:
Total Software Deployment
Total Network Monitor
Total Network Inventory
Olympus Network
Thanks to these products, Softinventive Lab covers the areas of hardware and software inventory management software, and network monitoring and management solutions.
Softinventive Lab has the ability to automate a company's system, monitor it carefully, providing complete reports and resolve problems that arise and that are detected automatically.
Want more information about Softinventive Lab?
Please contact us using this form with your question.