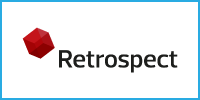 Retrospect, Inc. has developed a support software and recovery designed to meet with the needs of professionals, small and medium-sized companies that are seeking an accurate and reliable backup solution with the best user support in the market.
Want more information about Retrospect?
Please contact us using this form with your question.